Faculty and Leadership
The online Columbia Artificial Intelligence (AI) executive certificate program was developed by expert faculty members within the Fu Foundation School of Engineering and Applied Science at Columbia University.
Courses are taught by distinguished Associates of Discipline, who are academically and professionally experts in the subjects that they teach. Our Associates contextualize the research in practical real-world applications, providing relevant and current experiences as practitioners in the field.
Our team of interdisciplinary instructors and accomplished leadership develop and lead a curriculum that challenges you to confront complex issues, engineer innovative solutions, and achieve your full potential to become an engineering leader in your organization.
With support from our faculty and leadership, you will get ahead — and stay ahead — in your industry.
Get to know our program faculty and school leadership below.
Faculty
Associate Professor, Computer Science
Leadership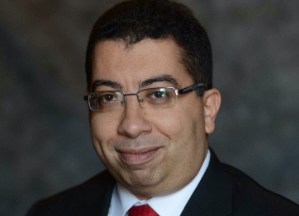 Senior Vice Dean, Columbia Engineering
Professor, Industrial Engineering and Operations Research