The Online AI executive certificate from Columbia Engineering
Drive transformational change for your organization by building systems, products, and services powered by artificial intelligence.
Amplify Your Technological Expertise
Columbia Engineering, top ranked for engineering and artificial intelligence2, is where visionaries come to confront the grand challenges of our time and design for the future.
AI is transforming our world, and our online AI program enables business leaders across industries to be pioneers of this transformation.

For online graduate engineering programs1
Scholarships Guaranteed
Applicants admitted to the upcoming October cohort will be guaranteed a scholarship award of $10K.
Intensive Curriculum. Cross-Industry Connections.
Discuss emerging research and trends with our top faculty and instructors, collaborate with your peers across industries, and take your mathematical and engineering skills and proficiency to the next level.
Rigorous Curriculum
From the self-paced bridge course to the core courses — Intro to AI and Business for AI; Algorithms and ML; Neural Networks and DL; NLP and Speech; Computer Vision and Robotics; and Security, Privacy, Policy — the curriculum is designed to build on your knowledge and expand it.
Expert Columbia Faculty
This non-credit, non-degree executive certificate program was developed by some of the brightest minds working today, who have significantly contributed to their respective fields. Our faculty and instructors are the vital links between world-leading research and your role in the growth of your industry.
In-Person NYC Immersion
During the program, you will take part in a three-day immersion experience in New York City, a buzzing tech hub, featuring working sessions, presentations, networking opportunities, and community-building events with your peers, instructors, and alumni.

Explore our in-person immersion
AI Learning in the Digital Campus

DASHBOARD
Get one-click access to upcoming assignments, live classes, grades, contacts, and tech support.
MOBILE APP
Complete coursework, attend live classes, access your dashboard, and work in offline mode.

COURSEWORK
Optimize your learning through dark mode, searchable video transcripts, variable video speeds, closed captioning, and more.

LIVE CLASSES
Dive in with small-group breakout rooms, streaming HD video and audio, real-time presentations and annotations, and more.
Learn more about the online AI learning experience at Columbia Engineering.
Join the Next Generation of AI Pioneers at Columbia Engineering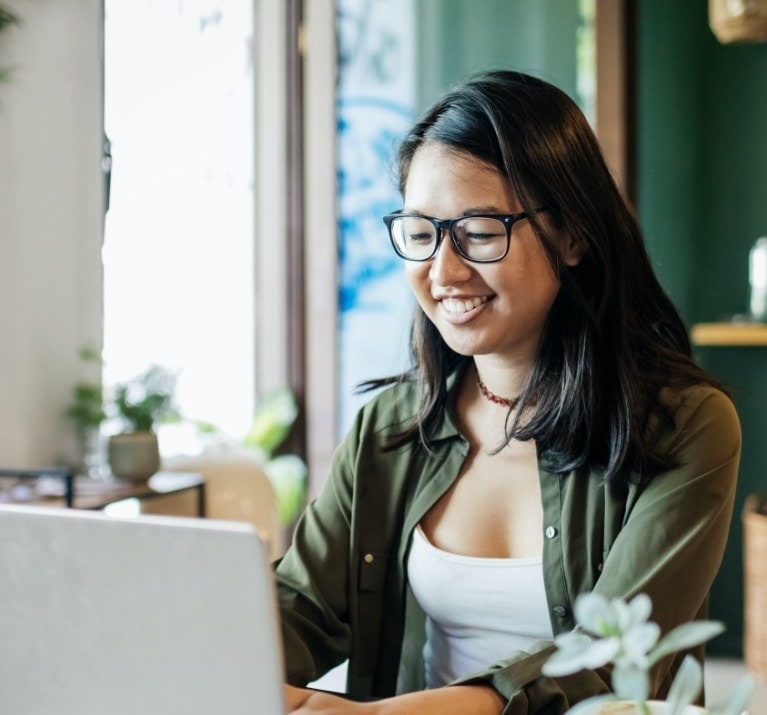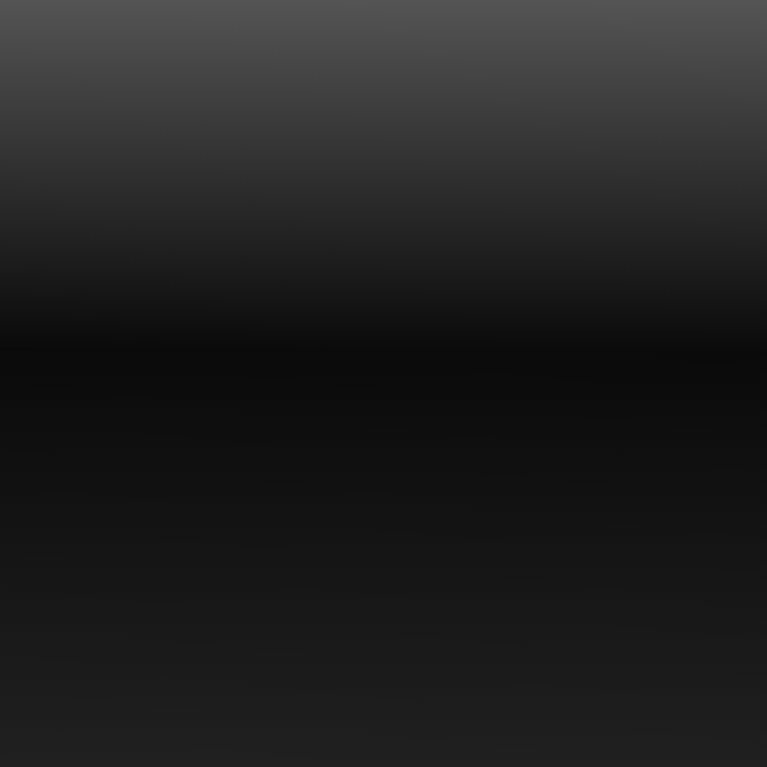 Admissions Overview
Columbia Engineering seeks innovative tech professionals and business leaders from diverse industries eager to amplify their technological expertise and apply it across verticals.
All applicants must have programming experience. Knowledge of Python, Java, C, or C++ preferred. Bachelor's degree recommended.
To be considered for admission in the non-credit, non-degree executive certificate program, you must submit:
The online application.
College transcripts.
Résumé or CV.
Personal/Professional statement (500 words).
Application fee of $85 (waivers available).
See all admissions deadlines and detailed application requirements.
We offer multiple start dates per year with rolling admissions. See the deadlines for the October 2022 cohort.
Early priority deadline:
June 20, 2022
Priority deadline:
July 18, 2022
Final deadline:
August 15, 2022
The Revolutionizing Potential of AI
The strategic use of artificial intelligence is already transforming lives and advancing growth in nearly every industry, from health care to education to cybersecurity.
Jobs in AI are proving immune to traditional market adjustments. Because they are still emerging professions, skill shortages are more acute, and business leaders consistently cite difficulties when hiring for data analysts and scientists, AI and machine learning specialists, and software and application developers, among others3. The Bureau of Labor Statistics also projects that employment in computer and information technology occupations will grow by 11% between 2019 and 2029.4
Projected Job Growth in Computer
and IT Professions by 2029
A Qualification Employers Recognize
Learners who successfully complete the online AI program will earn a non-credit certificate from the Fu Foundation School of Engineering and Applied Science. This qualification recognizes your advanced skill set and signals to your entire network that you're qualified to harness AI in business settings.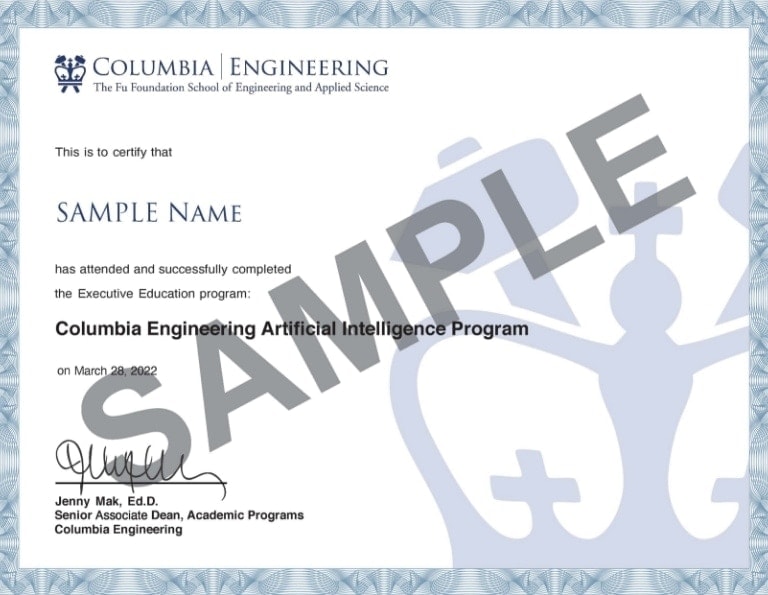 Join the Next Generation of Technology Leaders
Request information today to learn how the online AI executive certificate program at Columbia Engineering prepares you to improve efficiencies, provide customer insights, and generate new product ideas for your organization.